Title: Midnight Action
Author: Elle Kennedy
Stars: 5 out of 5
Review:
Jim Morgan Ex-Army Ranger leads a team of elite mercenaries. Noelle run's a group of high skilled female assassins. 18 years ago Jim seduced Noelle in a ruthless act that cost him everything; The love of his life as well as his freedom. Now Noelle has been hired to assassinate Jim a dream for any woman who had her heart torn out of her chest. Instead she gives Jim a chance to find out who wants him dead. Soon Jim and Noelle find that love and hate are a fine line they can't seem to stop crossing.
Midnight Action is the book you have been waiting for if you have been following the Midnight series by Elle Kennedy and boy she gives you everything you wanted and so much more. With the midnight series you find yourself hating Noelle though the series but when she find out what Jim did to Noelle you will want to put a bullet in Jim's head too. Just when you start to cheer for Noelle the author Elle Kennedy will have you caring for Morgan and your heart will be pulled in so many directions. She bring in all her characters from past book and as well as future books so that is fun to see what has been happening in the characters lives and how they have changed. Abby and Kanes lives are about to change and its makes for some funny moments in this book.
The author has the book bouncing between past and present for the first several chapters but she keeps the reader from getting lost. Elle Kennedy keeps true to her writing style with language and sex so be prepared if you have never read this series because it will make you blush from ear to ear. I love that Noelle doesn't understand why she can't kill Jim and Jim doesn't understand why he can't kill Noelle without feeling like they will be losing someone they hate. So instead they torturer each other whenever they are around one another; sometimes physically, emotionally but most of the time mentally.
If you have never read Elle Kennedy Midnight series books this one can stand alone but I would recommended you to read the others first so you can feel the hate these two people have for each other.
I love that Elle Kennedy is able to write intense action scenes that have you biting your nails and yet write other scene that will have you laughing out loud. I love the very end of this book Jim send Noelle a gift that is perfect for her but messed up for the rest of us again a laughing moment.
This book was well worth the wait and I plan to read the next in the series.
I borrowed it from my Library and bought it a month later reading it again.
Thanks Heidi for this review
Mass Market Paperback, 368 pages
Published November 4th 2014 by Signet
Synopsis:
She's got a broken heart...
and a fully loaded arsenal....
Ex–army ranger Jim Morgan leads a team of elite mercenaries, but eighteen years ago in Paris, he was part of a black ops unit whose mission was to hunt down a rogue operative. In order to trap the criminal, Jim seduced Noelle, the man's daughter—a ruthless act that cost him the love of his life and turned her into a mortal enemy. Now he can't trust her, but he still desires her. He also needs her help....
Older, wiser, and unwilling to play the fool again, Noelle runs a group of highly skilled assassins. And she's just been offered the hit of the century: Eliminate Jim Morgan. History gives them no reason to trust each other, but with their lives in jeopardy at the hands of a common enemy, the lines between love and hate are soon blurred. Now Noelle and Jim must face the past if they want to have a future—let alone a future together.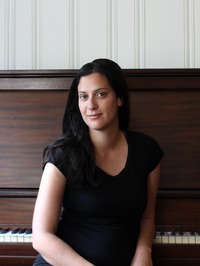 Author Information: A RITA-award nominated author, Elle Kennedy grew up in the suburbs of Toronto, Ontario, and holds a B.A. in English from York University. From an early age, she knew she wanted to be a writer, and actively began pursuing that dream when she was a teenager.
Elle currently publishes with Harlequin Romantic Suspense, Harlequin Blaze, Samhain Publishing, and NAL. She loves strong heroines and sexy alpha heroes, and just enough heat and danger to keep things interesting!