Review:
A fast paced mystery thriller with Leopold Blake as a brilliant consultant brought in by Scotland Yard to assist in some gruesome murders in London. Blake is apparently an American and is accompanied by a female NYPD Sgt and his personal bodyguard. While I found the story fast paced and interesting I would have enjoyed it more if there had been a more complete background provided for these three characters. Therefore I have rated it at three stars. With a more complete background I would have rated it four stars or even five stars.
I picked the book up at kindlebuffet.com because it took place in London which is one of my favorite cities.
I would read other offerings by this author.
Thanks Frank for this review
Quick Review:
3 out 5 stars –
Why I Read this Title
: picked it up at Kindle Buffet
Synopsis:
Playtime's over...
Expert criminology consultant Leopold Blake is having yet another bad week. While tracking a psychopathic serial killer through the streets of London, the reclusive investigator realizes with chilling certainty that history is about to repeat itself - with devastating consequences. Where Scotland Yard and MI5 have failed, Leopold must find a way to hunt down and apprehend a ruthless maniac before he strikes again.
And the clock is ticking.
Now Blake and his team must face their greatest challenge yet: an unseen force, intent on wreaking havoc throughout the city, is hunting on its home turf - and Leopold is about to realize that the good guy doesn't always win.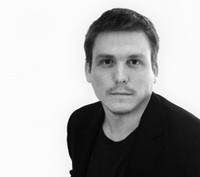 Author Information
: Nick Stephenson was born and raised in Cambridgeshire, England and will now refer to himself in the first person. My approach to writing is to hit hard, hit fast, and leave as few spelling errors as possible. I write thrillers, suspense novels, and the occasional witty postcard, all of which are designed to get your pulse pounding. Don't let my headshot fool you – I'm actually full colour, on most days.
My books are a mixture of mystery, action, and humour. If you're looking for a good place to start, take a look at my Leopold Blake series of thrillers, available now at www.noorosha.com/books and out soon on Amazon, Sony, Barnes & Noble, and the iTunes store.