Title: The Medical Marijuana Guide: Cannabis and Your Health
Author:(s) Patricia C Frye, MD, Dave Smitherman
Stars: 4 1\2 stars
Review:
As a text book this works as a book anyone would pick up and read I find it a little difficult at times. The author is well informed and gives the pros and cons to this form of medication. They do not tell you to use it without making sure you as a consumer are well informed. The author talks about legal allegations, the political side effect and you can tell by the passion they want this to become more main stream with the guidance of professionals.
Did she convince me? I am still on the fence due to lack of evidence on long term use on teens though adulthood with mental disorders.
The review will becomes more personal and opinionated from this point on. (Just a Warning)
I have seen the effect of Medical Marijuana though friends who couldn't find relief from though chemical medication. I have seen others who have gone though the process of getting their card and found it was more expensive than conventional medication and found no relief and worse side effects then chemical mediation.
I think everyone has the right to make the decision of their mental and physical health with the proper guide of medical professionals. I think there are benefits to the use of Medically guided Marijuana when it is handled professionally and not handed out like gummy bears. (Which has helped a friend of mine out with her ADHD and mood swings.)
I do see Marijuana as a gateway drug if not taken though the guidance of a medical professional that is able to help those needing relief from pain, anxiety, Adhd and more.
Have I looked into using Medical Marijuana for my Anxiety and ADHD? Yes but the cost is more than all of my chemical medications and drs visit put together.
This was wonderful information and insight into a very misunderstood medical Marijuana.
Thank you to Netgalley and the publisher Rowman & Littlefield Publishers for a chance to review Patricia C Frye, MD, Dave Smitherman The Medical Marijuana Guide: Cannabis and Your Health
Synopsis
After decades of misinformation about cannabis largely due to the well-funded propaganda campaign in the 1930s, public attitudes toward the drug have finally begun to evolve. In 1996, California became the first state to legalize medical marijuana and since then, 28 other states, 2 U.S. territories, and the District of Columbia have followed suit. Now countless patients are reaping the benefits of this amazing resource which has been used to effectively treat everything from chronic pain to debilitating illnesses. In The Medical Marijuana Guide: Cannabis and Your Health, Dr. Patricia Frye takes a direct, no-nonsense approach to educating readers about cannabis and its medicinal qualities. After having retired from medicine, Dr. Frye was offered an opportunity to practice cannabis treatment. Intrigued, she educated herself on this emerging alternative and is now ready to share with others what she has learned. In this book, using humorous and touching stories from the many situations she has encountered in her practice over the years, Dr. Frye provides valuable information about the undeniable medicinal qualities of cannabis. This book helps to de-stigmatize this misunderstood drug and educate readers on the history of cannabis and how it is used by the medical community today. This is an accessible, enjoyable resource that will not only entertain readers, but may change their lives for the better.
Published November 8th 2018 by Rowman & Littlefield Publishers
About The Author(s)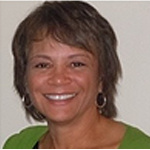 Patricia C Frye, MD Takoma Park Alternative Care in Takoma Park, MD is a medical clinic here to help you. Our patients have adequate time with the doctor to discuss medical concerns, ask questions, and review options. We provide ongoing medical management of cannabis therapy and alternative pain management.

Our mission is to inform patients of the medicinal properties of Cannabis and how it alleviates symptoms and promotes homeostasis and well-being. Patients will learn how to benefit from medical cannabis without experiencing undesirable psychoactive side effects.

We are honest, ethical, well educated. experienced, knowledgeable, and provide exceptional patient care, pediatric patient evaluations with extensive experience in medicinal cannabis therapy. We provide ongoing care in a private, discreet office setting; no crowded waiting rooms; person-to-person consultation with physician who is knowledgeable and experienced in the field of medical cannabis. We are 2 blocks from Metro with on site parking.

We are licensed to practice medicine in Maryland, District of Columbia (DC), California, and Nevada; Member of the Society of Cannabis Clinicians; Fellow of the American Academy of Pain Management, Diplomate of the American Board of Pediatrics.
https://www.takomaparkmedicalclinic.com/