Title: Good Little Girls (The Keepers #2)
Author: Rita Herron
Stars: 3 1/2 stars
Review:
Good Little Girls is a dark, unforgiving story that will stick with readers long after they put the book down. Rita Herron create a dark world where killers who get away with the most hainius of crimes are free because of the wealthy and technicalities of the law. Individuals (Keepers) decide they can no longer allow this to happen. They kill those who are the vile of the world.
I couldn't give the book a full 4 because the end of the story is rushed and unrealistic compared to the rest of the story. The author throws the ending together to make HEA readers happy which wasn't need and took the story away from its realism.
Even though this is in a series this is a stand a lone novel. The first book is mentioned enough to allow readers to understand what is going on but not enough to pull away from the current story.
Good little girls might trigger those who have sexual assault.
Thank you to Netgalley and Montlake for the advance copy of Rita Herron Good Little Girls.
Synopsis:
Tinsley Jensen survived the torturous clutches of an elusive masked killer dubbed the Skull, only to be held hostage by her nightmares. She's terrified of leaving her cottage on Seahawk Island, knowing that the madman is still out there. FBI special agent Wyatt Camden knows it too. He may have rescued Tinsley, but her captor got away. Now he's driven by guilt, the need for vengeance, and the desire to protect—at any cost—the woman he's come to love.
Too paranoid to deal with the police, the media, and her sister, Tinsley finds solace in an online support group. She's too broken to let even Wyatt into her life. But when the threats against Tinsley escalate and her friend disappears, Tinsley is forced out of her self-imposed seclusion to finally face her fears. Wyatt is the only man she can trust to help her, and to save a killer's latest catch. Now, Wyatt just wants to finish the job he started.
But that's all the Skull wants too
Expected publication: July 24th 2018 by Montlake Romance
About The Author: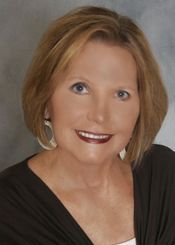 USA Today Bestselling and award-winning author Rita Herron fell in love with books at the ripe age of eight when she read her first Trixie Belden mystery. Although she wanted to be a writer then and actually scrawled her first novel at age twelve, she didn't think real people grew up to be writers, so she became a kindergarten teacher instead. Ten years ago, she traded her classroom storytelling and puppets for a computer and now writes so she doesn't have to get a real job.
Having sold over fifty books to date, she enjoys spinning spine-tingling romantic suspense tales filled with murder, mayhem, and spicy romance as well as sexy romantic comedies. Rita Herron currently writes romantic suspense for Harlequin Intrigue and she's writing dark, gritty romantic suspense thrillers for Amazon Montlake.
If you want to know more about Rita or have a question for her about her books, or writing in general, email Rita and she'll be happy to answer