Title: Abigail and the Sahara Adventure
Author: Tali Carmi
Review: A cute short story for kids to read to themselves or for parents to read with them. Abigail is off on another adventure with her magic bike - this one seems shorter than the last one - she reads in the book where she wants to go and off she goes - this time she helps a tribe in the desert find water - she meets a girl getting water from a well that has driven.

Sweet story of an adventure where Abigail helps another girl get what her family needs with the help of her magical bike.
Published: 20140
Pages: E book
Quick Review: 4 stars out of 4
Why I Read this Title: Sent by the publisher for an honest review
Summary: Want your kids to be familiar with exotic locations?
Want them to meet cultures and widen their horizons?
This is a wonderful book about a girl named Abigail.
Abigail found a magical bicycle in her grandparents' old house, and this bicycle takes her to the magnificent Sahara Desert.
Who will she meet there? What will she discover?
This beginner reader's eBook will inspire your kids to be open to new cultures, and be more curious and enthusiastic about exploring various places.
Your kids will enjoy full-color illustrations of Abigail and the desert life.
Your kids will be inspired to be:
1. Open to new people & cultures
2. More curious
3. Enthusiastic about exploring new things
Abigail and the Sahara Adventure is a sweet children's book written especially for you and your ages 2- 8 children.
With simple text and 13 colorful illustrations.
The story is suitable as a read aloud book for preschoolers or a self-read book for beginner readers.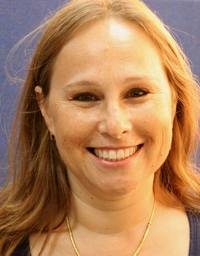 Author Information: Tali Carmi spent her childhood in a small town in the desert.
She memorized and knew by heart many books that her parents read to her when she was very little. She played with words and rhymes and wrote her first book of songs at the age of ten.
After many years of turning to other hobbies and maintaining a successful career, she now writes again for young children.
Tali is the CEO and founder of a software company and a business coach focused on the fast growth and success of small businesses.
She holds a B.Sc. in Food Science and M.Sc.in Biotechnology, and she is a graduate of a Team Management and Leadership program.
Tali Carmi is happily married and a mom of three children.
I received one or more of the products mentioned above for free using
Tomoson.com
. Regardless, I only recommend products or services I use personally and believe will be good for my readers.