Review
: This is the first book from this author I have read – I have a neighbor that loves this author and she has been reading and writing reviews for us on books from this author. She was unable to read this book at this time so I decided to give it a try.
I was impressed with the writing; I enjoyed the story and the mystery. I was emotionally caught up in the drama of the family that had lost their daughters and how the women knew what was happening because they had done the same at their age to escape the poverty they were born into and lived it still. The story caught my attention fast and held it thought out the book.
I was emotionally tied to this story and I cried at the end and at the plight of those involved and lost. I wonder if all of his books have such an emotional pull on the heart strings. I don't mind reading books like this every once in awhile but I hate to have heavy, devastating, emotional, gripping, painful experiences weighing on my mind too often. I am a teacher and work with teens and preteens so this hit a bit close to home.
This is a well written book with a well developed plot. I liked the characters and their relationships with each other. Not a bad way to spend a flight to
Arizona
. I live in Minnesota and have been to Duluth, The Apostle Islands but not to Willston SD. The Apostle Island are worth the trip....beautiful..so is Duluth.
Published:
Published August 19th 2014 by AtriaBooks
Quick Review
: 4 out of 5 stars
Why I Read this Title
: Sent by the publisher
Synopsis:
Cork O'Connor battles vicious villains, both mythical and modern, to rescue a young girl in the latest nail-biting mystery from New York Times bestselling author William Kent Krueger.
When the body of a teenage Ojibwe girl washes up on the shore of an island in Lake Superior, the residents of the nearby Bad Bluff reservation whisper that it was the work of a mythical beast, the Windigo, or a vengeful spirit called Michi Peshu. Such stories have been told by the Ojibwe people for generations, but they don't solve the mystery of how the girl and her friend, Mariah Arceneaux, disappeared a year ago. At the request of the Arceneaux family, Cork O'Connor, former sheriff turned private investigator, is soon on the case.
But on the Bad Bluff reservation, nobody's talking. Still, Cork puts enough information together to find a possible trail. In Duluth, Minnesota, he learns from an Ojibwe social worker that both Duluth and the Twin Cities are among the most active areas in the US for sex trafficking of vulnerable women, many of whom are young Native Americans. As the investigation deepens, so does the danger. Cork realizes he's not only up against those who control the lucrative sex enterprise, he must also battle government agencies more than willing to look the other way.
Yet Cork holds tight to his purpose, Mariah, an innocent fifteen-year-old girl at the heart of this grotesque web, who is still missing and whose family is desperate to get her back. With only the barest hope of saving her, Cork prepares to battle men whose evil rivals that of the bloodthirsty Windigo and who are as powerful, elusive, and vengeful as the dark spirit Michi Peshu.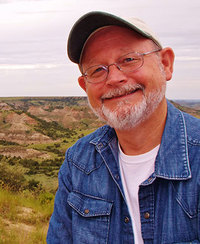 Author Information:
Raised in the Cascade Mountains of Oregon, William Kent Krueger briefly attended Stanford University—before being kicked out for radical activities. After that, he logged timber, worked construction, tried his hand at freelance journalism, and eventually ended up researching child development at the University of Minnesota. He currently makes his living as a full-time author. He's been married for over 40 years to a marvelous woman who is an attorney. He makes his home in St. Paul, a city he dearly loves.
Krueger writes a mystery series set in the north woods of Minnesota. His protagonist is Cork O'Connor, the former sheriff of Tamarack County and a man of mixed heritage—part Irish and part Ojibwe. His work has received a number of awards, including the Minnesota Book Award, the Loft-McKnight Fiction Award, the Anthony Award, the Barry Award, the Dilys Award, and the Friends of American Writers Prize. His last five novels were all New York Times bestsellers.
"Ordinary Grace," his stand-alone novel published in 2013, received the Edgar Award, given by the Mystery Writers of America in recognition for the best novel published in that year. "Windigo Island," number fourteen in his Cork O'Connor series, was released in August 2014.