Title
:
Terry Treetop
Finds New Friends
Author
: Tali Carmi
Review
: This is a sweet book about finding new friends - Terry has a new tree house and now he wants to find friends to share the fun with him - He meets lots of new animal friends along the way and even if they can't come right now he is happy as he progresses on his journey to find friends that can play now - he even helps one in the end.
I like the illustrations and the bright colors - I think this is a great book for kids to read with their parents - new friends are hard to find some days but Terry makes the best of it - I would have liked him to meet some human friends also to share his tree house with - if your child loves to be read too or with this is a sweet book to try.
Also read Terry Treetop and the Lost Egg - this is another Terry Treetop tale that talks about finding something and trying to find the owner or the parent in this case - another cute story with the same Terry Treetop so if your kids liked the 1st they will like this one also. Find this title at Amazon for free -
here
---- give it a try today - kids love books and illustrations and they love spending time being read to or reading with a loved one - a great time to snuggle and make some memories - kids grow up so fast - don't miss a minute of it.
Published
:
Published December 2nd 2013 by Createspace
ISBN
:
9781492844907
Page Count
: 44 pages
Quick Ratin
g: 4 stars out of 5
Where I got the book
: Sent by the author for review.
Summary
:
Want to Help Your Kids Win Friends? Terry Treetop Animation #1 Best seller in Children's Action & Adventure Books ! (Animal Habitats & Environment children's books collection) This is a wonderful book about a boy named Terry, but everybody calls him Terry Treetop because he loves climbing trees. Terry was alone, so he went on a journey to find new friends to invite to his new tree house. He almost gives up when a new opportunity comes his way. Will Terry use this opportunity to find new friends? This beginner readers eBook series will motivate and inspire your kids to be active about the things they want to achieve in life and not give up on their quest for love and happiness. Your kids will enjoy full-color illustrations of Terry and the farm animals he meets. Your kids will be inspired to: Be self-motivated Persist and not give up Win new friends Terry Treetop Finds New Friends is a sweet children's book written especially for you and your age 2- 6 children with simple text and 16 colorful illustrations. The story is suitable as a read aloud book for preschoolers or a self-read book for beginner readers children.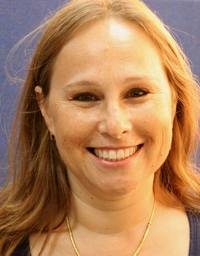 Author Information:
Tali Carmi spent her childhood in a small town in the desert.
She memorized and knew by heart many books that her parents read to her when she was very little. She played with words and rhymes and wrote her first book of songs at the age of ten.
After many years of turning to other hobbies and maintaining a successful career, she now writes again for young children.
Tali is the CEO and founder of a software company and a business coach focused on the fast growth and success of small businesses.
She holds a B.Sc. in Food Science and M.Sc.in Biotechnology, and she is a graduate of a Team Management and Leadership program.
Tali Carmi is happily married and a mom of three children.
I received one or more of the products mentioned above for free using
Tomoson.com
. Regardless, I only recommend products or services I use personally and believe will be good for my readers.