Title: One Night for Seduction (Wicked Dukes Club #1)
Author: Erica Ridley
Stars: 4.5
Review:
Another great novel by an outstanding historical romance author. I am never disappointed when I read a story by this individual. The plot is realistic and quickly takes the reader to the heart of matter. If you enjoy an excellent historical romance this book should be high on your to be read list.
I have rated this book 4.5 stars.
I received an ARC from Netgalley for my unbiased review.
Synopsis:
When the Wicked Duke dares the Duke of Colehaven to find a suitor for an unmanageable ward, Cole immediately accepts. He's on a winning streak, and besides, how unmarriageable can a pretty young lady be? He appoints himself bodyguard and duenna, only to discover his own desires may be the greatest danger of all.
Supposed wallflower Diana Middleton lives a double life, bringing dishonest businessmen to justice. Shaking off a meddling duke should be child's play. Yet the more they lock horns, the more she wants to lock lips. Her scandalous secrets would derail his political career. But surely there's no harm in one little seduction
Kindle Edition

,

204 pages
Published April 16th 2019 by WebMotion (first published April 15th 2019)
About The Author: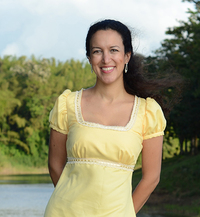 Erica Ridley is a
New York Times
and
USA Today
best-selling author of historical romance novels.
In the new
12 Dukes of Christmas
series, enjoy witty, heartwarming Regency romps nestled in a picturesque snow-covered village. After all, nothing heats up a winter night quite like finding oneself in the arms of a duke!
Her two most popular series, the
Dukes of War
and
Rogues to Riches
, feature roguish peers and dashing war heroes who find love amongst the splendor and madness of Regency England.
When not reading or writing romances, Erica can be found riding camels in Africa, zip-lining through rainforests in Costa Rica, or getting hopelessly lost in the middle of Budapest.