Title: Body Thrive: Uplevel Your Body and Your Life with 10 Habits from Ayurveda and Yoga
Author: Cate Stillman
Stars: 5 stars
I will admit I am a beginning when it comes to Yoga as well as Ayurveda . This book is perfect for beginners looking to find balance and a health habit in your every day life.
Everything is simply laid out for the common person who has no idea where to start with Yoga. It is perfect for kids to grandparents.
The author has the ability to pull readers in giving them a starting point and able to create a simple habit for their bodies to be able to accomplish and feel successful. Her website connect with readers with easy to print out workbooks that are simple and easy to follow.
The book is beautiful and simply perfect for beginners
Thank you to Netgalley and the publisher Yogahealer Press for the advance copy of Cate Stillman Body Thrive.
Body Thrive applies the most essential teachings of Ayurveda into a modern life by decoding the teachings into habits. Ayurveda is the perennial body wisdom tradition that co-arose with yoga, the path of living awake. Here lies a simple body habits curriculum that every person can learn as a child, master as an adult, and refine as an elder for their body to thrive. Check out more at
www.bodythrive.com
The messages in this book are strong and simple. When we embody the 10 core habits of Yogis, based on the wisdom of Ayurveda, we thrive. By becoming vibrant, dynamic human beings on a growth path, we are a boon to ourselves, our families, society, and the planet.
Ayurveda is based on living in sync. When we synchronize our bodily rhythms to nature's clock, our physiology harmonizes. We experience balance, ease, and flow. When we live against nature's body clock, we experience stress, rapid aging, and dis-ease.
he success and the efficacy of the Body Thrive method came from my search as an innovative Ayurvedic practitioner and yoga teacher. I wanted a more effective path to guide my clients towards their desired health breakthrough and wellness goals. We now have 100 Yoga Health Coaches using the Body Thrive method around the world. As you'll see in the book, Body Thrive is innovative, practical and results-focused. In a poll of 150 clients working in a group during a 10 week Body Thrive™ program with various Yoga Health Coaches (in training) we discovered:

89% Developed better self-care habits
79% Feel better in their bodies.
59% Are eating a healthier diet
51% Are sleeping better and feel well rested.
Based on this practice lab, the 3 core components taught in this book are
1.Ayurveda
2.Behavioral science
3.Dynamic Groups + Relationship Evolution
Kindle Edition

,

336 pages
Published October 22nd 2015 by Yogahealer Press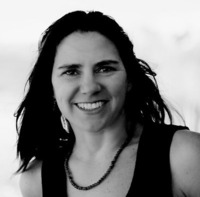 This book grew out of my online Body Thrive™ coaching program, where my Body Thrive Coaches and Yoga Health Coaches™ guide their pilot groups into 10 specific, habits from the teachings of Ayurveda in 10 weeks. That's one essential, daily habit upgrade per week for a few months. This book guides readers through a entertaining and insightful journey into better body integrity.