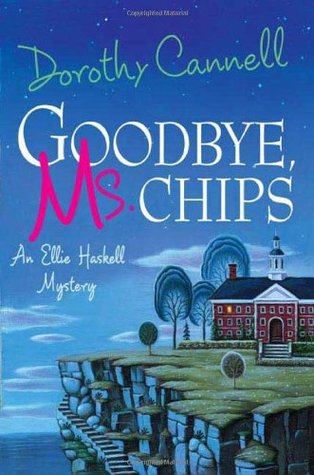 Title:
Goodbye, Ms. Chips (Ellie Haskell Mystery #12)
Author:
Dorothy Cannell
Stars:
4 out of 5
Review:
If you are a fan of mysteries without a lot of gore and violence this is the perfect book. The author presents a story that takes Ellie Haskell back to her old school to solve the mystery of a missing trophy cup. While there she, and her sidekick, manage to not only find the missing cup but to sleuth out the killer of the former PT instructor and also solve a very old hit and run. I enjoyed the book and manner in which it was put forth.
I have given this book a four star rating.
I received an ARC from Netgalley for my unbiased review.
Synopsis:
Ellie Haskell is invited back to her old boarding school, St Roberta's by her friend Dorcas, who became games mistress when Ms Chips retired. Headmistress Mrs Battle asks who has stolen the Loverly sports trophy. An apparent schoolgirl prank soon gives way to murder, and Ellie can now be the star pupil.
About The Author: