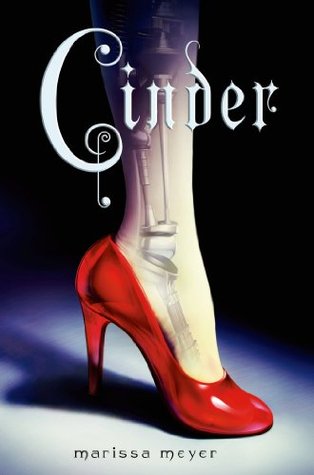 Title:
Cinder
Autho
r:
Marissa Meye
r
Review:
A book about a cyborg girl who comes into her own when faced with death and disease and the threat of losing her sister; yes please! Include some aliens from the moon called lunar people; oh yeah. Include a direct link between this story and Cinderella? Meh. I could take or leave the whole fairy tale link behind. The story is good with or without Cinderella correlations. It took me a bit to get into this book. I wasn't very good at picturing the culture surrounding the characters. It takes place in "New Beijing," but I didn't get the setting right in my mind. The clothes, the look of the characters. Buildings, etc. seemed to be a bit lacking. While I enjoyed the story and crossed my fingers with the rest of the readers, I feel it lacked the depth I needed to give it more stars.
Thank you Heather for this review.
Publisher
: Feiwel & Friends
Pages:
390
Quick Review
: 3 out of 5 stars
Where I got the book:
my sister recommended it
Synopsis
: Humans and androids crowd the raucous streets of New Beijing. A deadly plague ravages the population. From space, a ruthless lunar people watch, waiting to make their move. No one knows that Earth's fate hinges on one girl.
Cinder, a gifted mechanic, is a cyborg. She's a second-class citizen with a mysterious past, reviled by her stepmother and blamed for her stepsister's illness. But when her life becomes intertwined with the handsome Prince Kai's, she suddenly finds herself at the center of an intergalactic struggle, and a forbidden attraction. Caught between duty and freedom, loyalty and betrayal, she must uncover secrets about her past in order to protect her world's future.
Author Information
: I live in Tacoma, Washington, with my fiancé and our two cats. In addition to my slight obsession with books and writing, I'm big on road-tripping, wine-tasting, and hunting for antiques. I'm represented by Jill Grinberg.
CINDER, my debut novel, is a futuristic re-envisioning of Cinderella in which Cinder is a cyborg mechanic. Release date: 3 Jan 2012.
Other Review
: