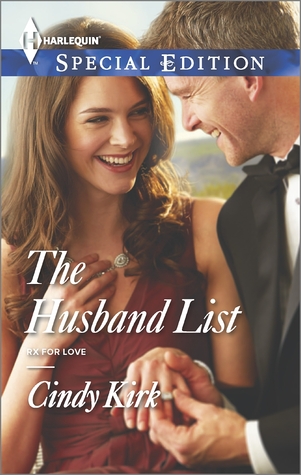 Review:
Quick and Sweet like candy – that is how I find these fast to read romance novels – Not a bad way to spend an afternoon snoozing by the pool or sitting near the A/C if it's too hot and humid out there.
I know women with husband lists and rarely if ever do they end up with the ones on the list. I like the idea of being open to anyone and not deciding beforehand who will do and who will not.
Mitzi was sure of what she wanted and deserved in a spouse and yet she discovered she was wrong – WOW really that is SHOCKING!!!
It is a good quick read with a flow that keeps you turning the pages – shot at barely 200 pages. Enjoy this on a short flight or at the beach.
Published:
Published April 15th 2014 by Harlequin
Quick Review:
31/2 out 5 stars –
Why I Read this Title
:
Sent by the publisher for an honest review.
Synopsis:
Mr. Right-Next-Door
For orthopedic surgeon Mitzi Sanchez, every step up the ladder of success has been the result of hard work and self-sacrifice. She's got the perfect life in the perfect town. Now she just needs the perfect man….
Pilot Keenan McGregor's life changed forever when he took the blame for someone else's actions. He just wants to rebuild his life, and he's definitely not looking to settle down. Still, whenever he's working with Mitzi, their connection is undeniably electric! Soon they're more than just friends-with-benefits—but can Keenan convince the good-girl-next-door that she's the only woman who can tame his heart
Author Information:
Cindy Kirk is a lifelong Nebraska resident who started writing after taking a class at a local community college. But her interest in the written word started years before when she was in her teens. At sixteen she wrote in her diary, "I don't know what I would do if I couldn't be a writer."
Not until her daughter was heading off to college did Cindy return to her first love---writing. Unlike some writers, Cindy wasn't interested in newspaper or magazine articles, short stories or poetry. When she decided to start writing, she jumped feet first into book length fiction. She loves reading and writing romance because she believes in the power of love and in happily ever after. An incurable romantic, Cindy loves seeing her characters grow and learn from their mistakes and, in the process, achieve a happy ending.
She and her high school sweetheart husband live on an acreage with two cats…one of whom loves to sit next to the computer and supervise her writing.
Other Reviews
:
RT Book reviews
Susans 2014 Book Reviews