Title: Loving the Hawke (The Seven Curses of London #1)
Author: Lana Williams
Stars: 5 stars
Review:
A well crafted love you that will keep your attention until the final page. The heroine, who is in her fifth season and a blue stocking wallflower, meets the hero, who is a medically retired Royal Navy Captain, in an unexpected encounter while both are engaged in doing social reform work for young girls. When they unite to accompany their social work, albeit by different means, they develop a mutual attraction for each other. The story is well told and will keep the reader's interest until the final paragraph.
I have rated this book 5 stars.
I obtained this book from Amazon in Kindle format.
Thank you Frank for the Review.
After five seasons as a wallflower, Lettie Fairchild is resigned to spinsterhood. Mostly. Determined to claim more meaning for her life than seeing her younger sisters married, she seeks a purpose. She finds what she's looking for when she happens upon a book describing seven curses that plague London.
Nathaniel Hawke is attempting to adjust to civilian life after retiring from the military, but his injured leg and memories of his time in the service prevent an easy transition. On his long walks during London's darkest hours, Nathaniel is appalled by what he sees taking place on the dirty streets and alleyways. He is determined to take action. Coming upon a proper, if rebellious, lady in the desolate area both intrigues and frustrates him.
Nathaniel's disregard for his personal safety infuriates Lettie even as her heart is touched by his determination to aid the city's neglected children.
As the two wounded souls stumble upon each other time and again in slums and ballrooms, they realize they fight a common cause--and share an unbridled passion.
Will the curse they fight be their downfall? Or will love win the day?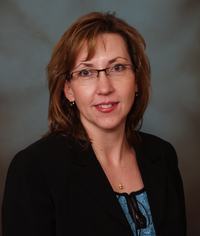 Lana Williams is a bestselling author who writes historical romance filled with mystery, adventure, and a pinch of paranormal to stir things up.
Her latest series is The Seven Curses of London, set in Victorian times, and shares stories of men who attempt to battle the ills of London, and the ladies they fall in love with, who truly give them something worth fighting for.
Her first medieval trilogy is set in England and follows heroes seeking vengeance only to find love when they least expect it. The second trilogy begins on the Scottish border and follows the second generation of the de Bremont family.
The Secret Trilogy, which shares stories set in Victorian London, follows three lords injured in an electromagnetic experiment that went terribly wrong and the women who help heal them through the power of love.
Filled with a love of books from an early age, Lana put pen to paper and decided happy endings were a must in any story she created. She writes in the Rocky Mountains with her husband, two growing sons, and two dogs.
She loves hearing from readers! Stop by her website and say hello!