Title: Loose Ends
Author: Caroline Taylor
Stars: 4
Review:
A very interesting topic for the main plot. I was intrigued from the start to the finish. Excellent portrayal of two strong willed women fighting all odds to overcome a calamity which occurred when they were
young teens. All is never as straight forward as it appears on the surface and this story amplifies the deep undercurrents which lie hidden to the casual observer.
I have rated this book 4 stars.
I received an ARC from Netgalley for my unbiased review.
Thank you Frank for your review.
Synopsis:
When armed gunmen invade Carson Mahoney's Washington, D.C., home in 1976 and then blow it up, she decides she must disappear. She's already a suspect in the murder of her former husband, so calling the police is not an option. Neither is jail. Carson turns to her sister Cameron for help.
But Cam has her own troubles. Now living in a West Virginia religious commune, she discovers the commune leader "counseling" a three-year-old girl with his fly open. She slashes his throat and flees with the child, only to be captured. But jail is no option for her either. It is a hell that stretches back ten years to a foreign country where both sisters were imprisoned for debt owed by their parents, a place where raping female captives is a job perk. Cam manages to escape the commune only to wind up cornered in a hotel room. The only way out is a three-story fall to the ground.
Meanwhile, the thugs who invaded Carson's house reach her before she can summon help, and she learns that she is one of many loose ends to be tied up because of her former husband's role in the assassination of Orlando Letelier.
About The Author: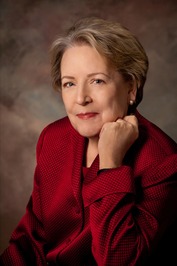 In addition to the two mysteries featuring P.J. Smythe--What Are Friends For? and Jewelry from a Grave--I am also the author of a nonfiction book, Publishing the Nonprofit Annual Report: Tips, Traps, and Tricks of the Trade, as well as numerous short stories and essays (listed on my Web site). I am a member of Mystery Writers of America, Sisters in Crime, and the North Carolina Writers' Network.
A longtime resident of Washington, D.C., I now live in North Carolina where I am hard at work on my next novel.