Title: Pretty Little Killers
Author: Rita Herron
Stars: 4 stars out of 5
Review:
Rita Herron takes a dark topic sexual abuse of adults and children and create a riveting story that will have readers wanting more.
Each and every character in the story has a purpose that propels the story forward moving leaving in it wake a desire to help those who have been forgotten by the system.
The two main leads McGee and Davenport are both troubled by their past of violence that keeps them fighting for the truth even when it isn't close to what they hope for.
The author creates a thought that will linger with the reader long after they put down the story. What would you do if it was someone you loved? Would you find them and kill them or allow the courts determine there fate?
The story talks about rape,

child molesters and

serial killers who do not seem themselves as a killer but an angel of mercy.
The romance between the two lead characters is why the story isn't 5 stars. It felt forced, didn't flow with the story and at points would stop the story in its tracks. While I understood the reason for the romance I felt it could have done without the sex scenes. A quick they woke up would have been better with this story line.
Thank you to Netgalley and the Publisher

Montlake Romance for the advance copy
Synopsis:
Still haunted by his wife's murder—and stained by the blood of avenging it—FBI special agent Hatcher McGee can't believe he's being teamed up with rookie agent Korine Davenport. She is his most guilty secret—the one-night stand who almost cost him everything.
Korine has her own demons. As a child, she witnessed her father's murder, and she's spent her life waiting for the killer's return. She and Hatcher are both looking for closure, but the disturbing case that draws them together could be their last.
When the mutilated body of a corrupt Savannah judge surfaces, Hatcher and Korine find themselves on the trail of a vigilante who is showing no mercy. Not for the predators who've gone free. And not for anyone who gets in the way.
As the body count rises, and as Hatcher's and Korine's own pasts unfold, they must risk their lives tracking a killer they've come to understand all too well. After all, the ends justify the means.
Expected publication: February 20th 2018 by Montlake Romance
About The Author: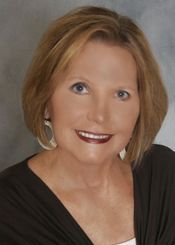 USA Today Bestselling and award-winning author Rita Herron fell in love with books at the ripe age of eight when she read her first Trixie Belden mystery. Although she wanted to be a writer then and actually scrawled her first novel at age twelve, she didn't think real people grew up to be writers, so she became a kindergarten teacher instead. Ten years ago, she traded her classroom storytelling and puppets for a computer and now writes so she doesn't have to get a real job.
Having sold over fifty books to date, she enjoys spinning spine-tingling romantic suspense tales filled with murder, mayhem, and spicy romance as well as sexy romantic comedies. Rita Herron currently writes romantic suspense for Harlequin Intrigue and she's writing dark, gritty romantic suspense thrillers for Amazon Montlake.
If you want to know more about Rita or have a question for her about her books, or writing in general, email Rita and she'll be happy to answer