Title: Safe at Hawk's Landing (Badge of Justice #2)
Author: Rita Herron
Stars: 3 1\2 stars
Review:
3 1\2 stars
I love Rita Herron All The Pretty Faces from the Graveyfall Series and I have read the first in the Badge of Justice Series so I feel I have a pretty good idea on the authors writing style.
Her Justice series has a great story line but everything feel very rushed which is understandable being it a Harlequin Intrigue series and they have a limited word count. The story moves along at a fast pace and the author is able to pull readers in right off the bat when Charlotte Reacher is hit so hard she loses her sight and has to trust those around her to keep her safe.
Human Trafficking is big this year in books but Rita Herron is able to pull at readers heart strings as well as give romance and suspense readers expect from Harlequin Intrigue series. I wish the story was long so really flush out the characters which is lacking in the first book and the second book.
Thank you to netgelley as well as the publishers Harlequin Intrigue
#SafeAtHawk'sLanding #NetGalley
Synopsis:
She's sworn to protect her students—he's sworn to protect her
Charlotte Reacher found her calling teaching art therapy to teens. But when her attempt to stop a kidnapping leaves her wounded and unable to see anything beyond trauma and fear, she's hesitant to trust the stranger who promises to keep her safe.
FBI agent Lucas Hawk knows Charlotte's the only witness to the human-trafficking abduction that shook his Texas hometown. Determined to find the victims, he must convince her to work with him—even while resisting his growing desire for her. Every hour is critical for the kidnapped girls. And every breath Charlotte takes could be her last.
Kindle Edition

,

256 pages
Expected publication: January 1st 2018 by Harlequin Intrigue
About The Author: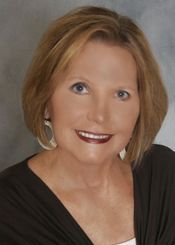 USA Today Bestselling and award-winning author Rita Herron fell in love with books at the ripe age of eight when she read her first Trixie Belden mystery. Although she wanted to be a writer then and actually scrawled her first novel at age twelve, she didn't think real people grew up to be writers, so she became a kindergarten teacher instead. Ten years ago, she traded her classroom storytelling and puppets for a computer and now writes so she doesn't have to get a real job.
Having sold over fifty books to date, she enjoys spinning spine-tingling romantic suspense tales filled with murder, mayhem, and spicy romance as well as sexy romantic comedies. Rita Herron currently writes romantic suspense for Harlequin Intrigue and she's writing dark, gritty romantic suspense thrillers for Amazon Montlake.
If you want to know more about Rita or have a question for her about her books, or writing in general, email Rita and she'll be happy to answer