Title: Claiming Bailey (Ace Security #3)
Author: Susan Stoker
Stars: 2 stars out of 5
Review:
I have read now a couple of book by Susan Stoker so I have a feel for her writing style and a pretty good understand if how the characters are going to act and react. This book was a huge disappointment in so many ways.
First off your have already go an idea of who Bailey and why she is running away from her former life. She clears the air right away that she felt like a sex object and she wasn't good enough to have happiness in her life. I mean right off the bat. So when Nathan takes one look at her and all his thoughts go straight to sex I was beyond disappointed. It made everything stop for this reader. The story went from helping the characters to sex in just a few short pages.
Even though the story changes you know the male lead has the hots and at some point they will have sex. Romance readers and even mystery readers enjoy a little mystery instead of sex. Yes the author creates a friendship that develops over time that leads to sex. Its still doesn't take away the sting of the brothers first thoughts of her.
The author drove home the message don't judge someone until you get to know them. Along with men feel insure about their bodies, looking. I loved the message it just went a little longer than needed.
The brothers and either wives\girlfriends as well as extra characters from the different books appeared and readers who love the series are left with a fun little nugget.
The message in the book after a while felt like the reader is being beaten over the head with Don't Judge People Until You Get To Know them.
Thank you to Netgalley and Montlake Romance publishing for the advance copy.
Synopsis:
Bailey Hampton will do whatever it takes to keep both herself and her little brother safe from the vicious Inca Boyz gang. Hiding out in Castle Rock, Colorado, is only a temporary solution until she can earn enough money to get out of the state altogether. But when she meets handsome security nerd Nathan Anderson, she discovers a reason to stay and fight for what she wants.
Ace Security's Nathan Anderson has always been the "numbers guy," not the man any of the firm's clients look to when their safety is threatened. But from the first time he ran into Bailey, she never made him feel like less of a protector than his brothers. Nathan was attracted to the petite, black-haired pixie with wild tattoos from the start, and by some miracle, she seems to return his interest.
But danger stalks Bailey and her brother, so it's up to Nathan to channel his inner alpha and find a way to end the threat to their lives once and for all—and he's not giving up Bailey without a fight.
Kindle Edition

,

267 pages
Expected publication: December 5th 2017 by Montlake Romance
About the Author: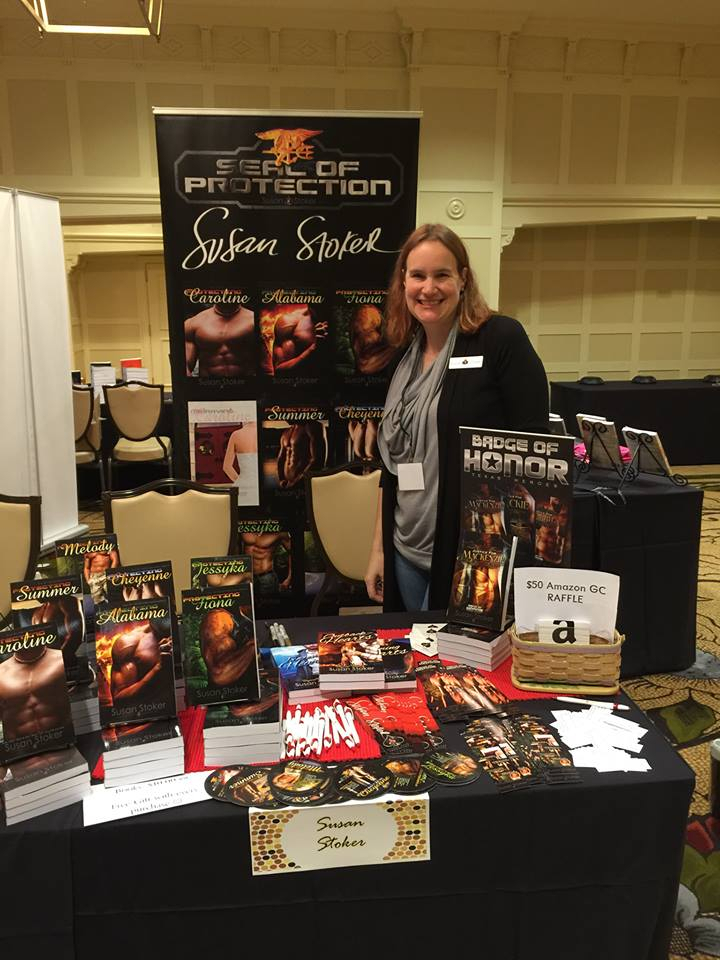 New York Times, USA Today, and Wall Street Journal Bestselling Author, Susan Stoker has a heart as big as the state of Texas where she lives, but this all American girl has also spent the last fourteen years living in Missouri, California, Colorado, and Indiana. She's married to a retired Army man who now gets to follow her around the country.
She debuted her first series in 2014 and quickly followed that up with the SEAL of Protection Series, which solidified her love of writing and creating stories readers can get lost in.
Connect with her at
www.facebook.com/authorsstoker
or
www.facebook.com/authorsusanstoker