Title: Mine to Save (Rescue Ops #3
Author: Diana Gardin
Stars: 3 1/2 Stars
Review:
The author writes from the two leads different points of view and each chapter is titled with the who will be speaking to keep readers from getting confused.
I enjoyed the author created a female characters who has issues more than broken home and past. She struggles with

Autism. The author was able to capture the intelligence and the

compulsions

a lot of people with autism have. She made

Sayward

very likable and

Bennett very caring when his past said otherwise.
The story its self failed to pull me in leaving wondering the purpose of the story and the characters. For the first several chapters the story pulled along dragging readers with it. Mine to save I found lacking in pace which caused this reader to stop reading.
Thank you to Netgalley and the publisher Foever Yours
Synopsis:
I make everything complicated. Instead of being content owning a bar, I accept a job with the Rescue Ops team at Night Eagle Security. Apparently, guys with Special Forces explosives training are hard to come by. And instead of hooking up with one of the many women who flirt with me, I have to fall for hacker Sayward Diaz. Not only is she one of my new co-workers, she's also just become my first assignment. Like I said, complicated.
When Sayward's father dies and his secret ties to the Columbia cartel put her in danger, it's my job to keep her safe at all costs. For a woman who's more comfortable with computers than humans, she's not exactly thrilled to have me as her bodyguard--or by our undeniable spark. And with threats coming at us from all sides, I can't let our attraction compromise her safety. Because if I do, my first mission might be my last.
Expected publication: December 12th 2017 by Forever Yours
About The Author: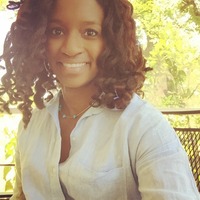 Diana Gardin was born and raised combing the coasts of Southeastern Virginia. She is now a happy resident of South Carolina as she married into an enormous Carolina-rooted family. She loves the beach, and even more than that she loves to read while sitting on the beach.
While writing was always a passion of Diana's, she enrolled in college to become an elementary-school teacher. After eight years of teaching in both Virginia and South Carolina, she decided to stay at home with her first child. This decision is what opened her eyes to the fact that she still very much loved to write, and her first novel was written.