You would think since summer arrives pretty much the same time every year that at some point I would be ready to have all 3 kids home for 7 week? NOPE!
Yes I know I shouldn't complain I only have them home for 7 weeks and during those 7 weeks one will be in a STEMS summer school class, another vacationing with Grandpa but still I am in fear of the tiny human invasion that will be happening.
Just like last year and the year before I created the summer schedule which means every hour of the day has something going on from Quite Time (I am so looking forward to that hour), reading, sleepovers, playmates swimming, library, yoga and lots of science experiments since my kids are nuts for science.
You might be wondering why am I in fear of summer if I have it planned out?
MY KIDS DON'T SLEEP IN!
That's right you heard me my kids do not ever sleep in. We consider sleeping in 6:30 in the morning. Otherwise the kids are all up and moving between 5:30 and 6:00 am every single morning including my preteen/25 year old. Not joke my almost 11 year old thinks like a grown adult most day than other he is totally a 11 year old kid who hates showers and girls are weird. (Thank Heavens For that Saving Grace!)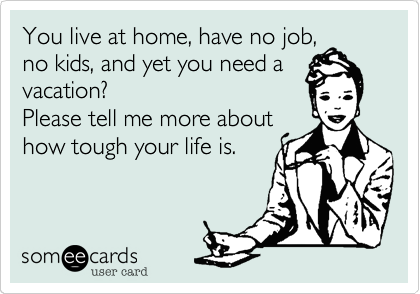 Summer is scary because it is me against 4 kids who all have thoughts and opinions. Ages Range from 11 to 4. Which means we have to do things a 4 year old can do and a 11 year will enjoy. Within a certain budget and that mommy can handle all by her little lonesome not to mention in 110 heat! AHHH I am already scared enough add in heat and the fat my AC center doesn't work.
(I know I know Breathe, Breathe, Breathe.)
I love late nights and even later morning which I haven't had in 11 years and according to everyone I know will never happen.
I love my kids since of Adventure although most of the time it is my Adventure and they are forced along for the ride. I am excited to take them hunting for Fossils, Geodes and anything else we can find and not get ticketed for by the Untied States Forest services.
I am excited to heard nothing and go hiking in cooler weather and spending times discovering new places with my army of hungry monsters. I mean amazing kids.
I am just not that excited to be doing it mostly alone since my husband works Monday -Saturday and Sunday off but we spend 3 hours at church and than he is in meetings most of the day so guess who is incharge (ME! Again back to quite time my best friend!)
School stars July 24th and is it sad I am alredy counting down the days? Not to mention that cute potty trained 4 year old who likes to say his "Penis Says it needs" will be going to preschool 3 hours 3 days a week!
I am so excited for that little guys Grand Adventure into school!