Title: Valley Of Thracians (A Novel of Bulgaria)
Author: Ellis Shuman
Stars: 4 out of 5
Review:
An excellent book with a well developed plot told by different characters as seen from their point of view. The word descriptions of the various locales brought them to life before you. The historical information provided a background for the location and it's people.
I have rated this book 4 stars.
I obtained this book from Amazon in Kindle format
Synopsis:
A Peace Corps volunteer has gone missing in Bulgaria and everyone assumes he is dead, everyone except his grandfather, who refuses to give up hope. Retired literature professor Simon Matthews launches a desperate search only to be lured into a bizarre quest to retrieve a stolen Thracian artifact—a unique object of immense value others will stop at nothing to recover.
Matthews travels through a Balkan landscape dotted with ancient tombs and fortresses, unaware that his grandson has been confined to an isolated mountain cabin, slowly recovering from a severe head injury. Nothing can be taken at face value, as the woman assisting Matthews in his quest and the nurse caring for his injured grandson may have ulterior motives in helping the two reunite. Even when Matthews succeeds in joining up with his grandson, departure from Bulgaria is only possible if the missing relic can be found.
Kindle Edition

,

430 pages
Published January 25th 2013 by Amazon Digital Services
About The Author: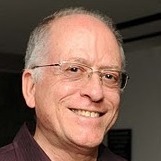 Ellis Shuman was born in Sioux City, Iowa, and immigrated to Israel as a teenager. He completed high school in Jerusalem and served for three years in the Israeli army's Nahal branch. Along with his wife, Jodie, he was a founding member of Kibbutz Yahel in the Arava Valley in Israel's south. On the kibbutz he worked in agriculture, industry, tourism, the dairy barn, and served as the kibbutz's general secretary. After moving with his wife and three young children to Moshav Neve Ilan in the Judean Hills, Ellis received formal training in the hotel industry. He worked in a variety of positions at the Neve Ilan Hotel and later was Food and Beverage Controller at the Jerusalem Hilton. He served as the moshav's general secretary during a period in which the community underwent major social changes. As a hobby, Ellis began writing on the Internet. He wrote extensively about life in Israel in his position as the Israeli Culture Guide at About.com. He designed and maintained websites for the Neve Ilan Hotel and for Indic--Independent Israeli Cinema. For two years he was webmaster for Yazam, an international financial firm that provided support for technological start-ups. Ellis served for three years as Editor in Chief of Israel Insider, an online daily newsmagazine that developed new technologies as it posted the latest news and views, from and about Israel. Starting in 2004, Ellis began working in a marketing company servicing the online gaming industry. In the years 2009 - 2010, his job was relocated to Sofia, Bulgaria. During those years, Ellis and Jodie traveled extensively in Bulgaria as well as in the countries of the region. Today Ellis continues working at this job, based in Ramat Gan.