Title: First Earl I See Tonight (Debutante Diaries #1)
Author: Anna Bennett
Stars: 4 Stars out of 5
Review:
A humorous regency romance with the twist in the beginning. Our well dowered heroine finds herself being blackmailed in regards to her adopted sister's birth with only two weeks to pay off the blackmailer. So, taking matters into her own hands, she writes a letter proposing marriage to an Earl who has been recently cast aside by his intended owing to his financial status. Although the Earl says no she is unwilling to accept that answer and so the game begins. A delightful book that will appeal to your sensibilities.
I have rated this book 4 stars.
I received an ARC from Netgalley for my unbiased opinion.
Thank you Frank for the Review.
Synopsis:
Recently jilted by his fiancée, David Gray, Earl of Ravenport is
not
in the market for a wife. Even if Gray didn't have his hands full renovating his crumbling country house, it would take more than a bold marriage proposal from a headstrong young beauty to thaw his frozen heart. Gray is confident that spending a week at his ramshackle estate will change her mind about marriage, but every passionate moment he spends with her tempts him to change his…
A talented artist, Miss Fiona Hartley desperately needs her dowry money to pay off a blackmailer set on ruining her sister. The handsome earl seems a sensible choice for a husband…if only she can convince him that romance will play no part. But marrying in name only may prove difficult for Fiona. Gray can't help but be dazzled by her genuine warmth. Yet as their feelings deepen, Fiona's deadline looms. Will her secrets destroy them, or is true love their final destiny?
Mass Market Paperback

,

352 pages
Expected publication: October 30th 2018 by St. Martin's Press
About The Author: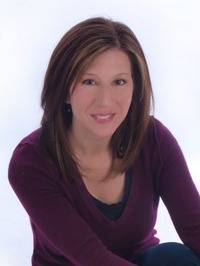 Anna Bennett started swiping romances from her mom's bookshelf as a teenager and decided historicals (with their balls, dukes, and gowns) were the best. So, when she had the chance to spend a semester in London she packed her bags—and promptly fell in love with the city, its history, and its pubs. She dreamed of writing romance, but somehow ended up a software analyst instead.
Fortunately, a few years and a few careers later, Anna found her way back to writing the stories she loves and won the Romance Writers of America's Golden Heart® for Regency Historical Romance. She lives in Maryland with her husband and three children, who try valiantly not to roll their eyes whenever she quotes Jane Austen. Her weaknesses include reality TV, cute shoes, and coffee. Lots and lots of coffee.