Title: Hostage at Hawk's Landing (Badge of Justice)
Author: Rita Herron
Stars: 4 Stars
Review:
Hostage At Hawks Landing bring a the mystery of their lost father to a end that will have readers of the series happy.
Melissa just happens to be the one characters that drives me crazy. She does everything that is opposite and many time readers will want to scream STOP!
Rita Herron is able to capture the love, passion and fear that happens between the characters.
The writing style is perfect for Harlequin Intrigue. Wham Bam and Happy Ever After.
Thank you to Netgalley and Harlequin Intrigue for Advance copy of Rita Herron Hostage at Hawks Landing
Synopsis:
Desperate to learn what caused his estranged father's death, Dexter Hawk finds himself drawn to a woman from his past. Melissa Gentry lost her family years ago. Now, a shootout at work has put her own life in danger. With Dex suddenly back, asking for her help, Melissa realises once again she has everything to lose. Because a man like Dex cannot be replaced...or forgotten.
Kindle Edition

,

256 pages
Expected publication: March 1st 2019 by Harlequin Intrigue
About The Author: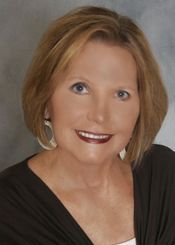 USA Today Bestselling and award-winning author Rita Herron fell in love with books at the ripe age of eight when she read her first Trixie Belden mystery. Although she wanted to be a writer then and actually scrawled her first novel at age twelve, she didn't think real people grew up to be writers, so she became a kindergarten teacher instead. Ten years ago, she traded her classroom storytelling and puppets for a computer and now writes so she doesn't have to get a real job.
Having sold over fifty books to date, she enjoys spinning spine-tingling romantic suspense tales filled with murder, mayhem, and spicy romance as well as sexy romantic comedies. Rita Herron currently writes romantic suspense for Harlequin Intrigue and she's writing dark, gritty romantic suspense thrillers for Amazon Montlake.