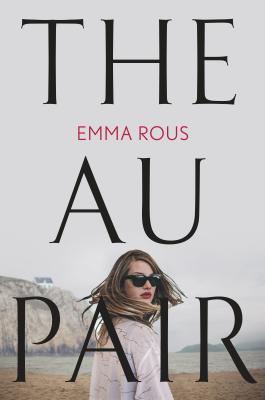 Title: The Au Pair
Author: Emma Rous
Stars: 4 stars
Review:
A well written and told story concerning three grown children. It is told in two parts. The present is told by the sister and the past by the Au Pair, of the older brother, leading up to the birth of the other two children. It concludes with the truth, or at least a version of the truth, involving the deaths of the parents and attempt on the life of the Au Pair.
The story moved along smoothly and I found myself completely involved in seeking the truth. I have rated this book 4 stars.
I received an ARC from Netgalley for my unbiased review.
Thank you Frank for your Review
Synopsis:
eraphine Mayes and her twin brother Danny were born in the middle of summer at their family's estate on the Norfolk coast. Within hours of their birth, their mother threw herself from the cliffs, the au pair fled, and the village thrilled with whispers of dark cloaks, changelings, and the aloof couple who drew a young nanny into their inner circle.
Now an adult, Seraphine mourns the recent death of her father. While going through his belongings, she uncovers a family photograph that raises dangerous questions. It was taken on the day the twins were born, and in the photo, their mother, surrounded by her husband and her young son, is beautifully dressed, smiling serenely, and holding just one baby.
Who is the child and what really happened that day?
One person knows the truth, if only Seraphine can find her.
Expected publication: January 8th 2019 by Berkley Books
About The Author:
Emma Rous grew up in England, Indonesia, Kuwait, Portugal and Fiji, and from a young age she had two ambitions: to write stories, and to look after animals. She studied veterinary medicine and zoology at the University of Cambridge, and worked as a veterinary surgeon for eighteen years before starting to write fiction. Emma lives in Cambridgeshire, England, with her husband and three sons.
The Au Pair is her first novel. It will be published in ten countries, in nine languages. She is currently writing her second book.
She can be found on Facebook at
https://www.facebook.com/EmmaRousAuthor/
and on instagram as emmarousauthor.