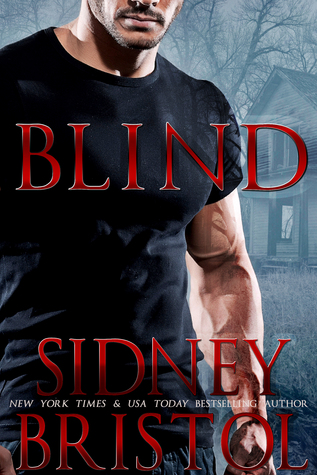 Title:
Blind
Author:
Sidney Bristol
Stars:
4 out of 5
Review:
Blind is the first book in the Killer Instincts series and the first book I have read by Sidney Bristol.
Blind is you basic serial killer thriller as well as romance.
Jacob and Emma lust after each other, which in turns to love at the end of the book. I am not giving anything away with that clip.
The authors action scenes was right on with the graphic natural of a killer series. I will be honest this book felt like a romance novel more than a thriller. Even during the book I felt like the author didn't know what to do with the characters while others were out solving the case so they would have graphic sex. The book moved along at a great pace never leaving the reader bored. There were a lot of characters thrown at the reader but thankful they all were necessary to the book and series. I assume the FBI team will have their own stories or at least I hope to learn what was the dark past of Jade.
Nothing stood out making this series or book any different from the rest of the serial kill books or series I have read. Her writing and ability to pull the reader though the book never once leaving them lost set this book a part from others I have recently read.
The humor in the book felt odd almost like the author knew she needed to lighten the mood of the story but it never felt quite right.
Blind had twist and turns most readers will enjoy but for me they were expected. I will however pick up the next book in the series because I want to find out about Jades past.
There is graphic sex and violence throughout the book.
I was given this book in exchange for an honest review from Netgalley.
Synopsis:
Detective Jacob Payton knows the clock is ticking down. Someone is about to die, and his best suspect is also his only source of information. He's known Emma Ration's story for years—after all, a brutal serial killer left his mark on both their lives when they were still young. Meeting her is another experience altogether. She challenges his control and entices him in ways no other woman has.
But is she the killer? As the bodies pile up and their passion ignite, Jacob runs the risk of losing his control. Falling for Emma was never in his plan, but now that she's part of his life he's not about to give her up. Not even to the FBI on the trail of the very same killer.
Jacob must figure out if it's Emma in danger, or himself. If he can't uncover the identity of the copycat killer, it could be the end for both him and the woman who has fast become the center of his life.
Expected publication: October 6th 2015 by Inked Press
About the Author