Title
: Scandal With a Prince
Author
:
Nicole Burnham.
Review: A modern love story that take place in Spain. The main character had a daughter out of wedlock with the Prince as the father after an encounter in South America. He was unaware of the child until the two parents meet again after approximately 10 years. Needless to say they again fall for each other and a romance again develops between them. As with all fairy stories it has a happy ending. It was a very pleasant read.
I rated it at 5 stars and would read other stories in the series by this writer.
I picked up the book from Kindlebuffet.com.
Thanks Frank for this review.
Synopsis
: A one night stand. A lifelong obsession.
One magical summer, Megan Hallberg met—and loved—Prince Stefano Barrali. But his royal duties took him home, and when she discovered she carried his child, she also discovered he was engaged…to a beautiful, worldly aristocrat.
Ten years later, Stefano runs into Megan at the grand opening of a Barcelona hotel, and it's his every sensual fantasy come to life. His memory of the stunning blonde and their passionate summer has haunted his dreams, and a night under the stars gives him the perfect opportunity to reclaim the woman he thought lost to him.
Megan finds herself torn between passion with a prince and a fierce need to protect her daughter. Can the man who captured her heart so many years ago be her destiny…or her downfall?
ebook,
289 pages
Published
November 2013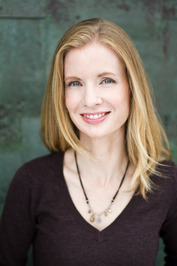 Author Information
: You can register for Nicole's e-newsletter at http://www.nicoleburnham.com/news-eve...
Nicole Burnham is the RITA award-winning author of nine romance novels and--as Niki Burnham--seven YA novels, most featuring modern-day royalty. She has lived and traveled all over the world, absorbing different cultures and visiting the opulent palaces and lush gardens that inspired the Royal Scandals series. All About Romance declares, "Nicole Burnham gives life to a fictional kingdom and monarchy that feel as though they could be real" and "gosh darn it, Nicole Burnham is good….readers should definitely check her out."
Nicole currently lives in Boston. She enjoys power yoga, games at Fenway Park, taking her dog for long walks, and reading the many romance novels on her bookshelves. Most of all, she loves writing stories about far-off countries, deliciously powerful heroes, and passionate heroines for her readers.
---
NOTE FROM NICOLE: My Goodreads library is by no means comprehensive. I have thousands of books on my real (as opposed to my Goodreads) bookshelves. However, my Goodreads library only contains those books I'd give four or five stars and would recommend to friends without hesitation (and I haven't even gotten around to listing all those yet!