Title: ZENKA
Author: Alison Brodie
Stars: 5 out of 5
Review:
I have never read a book by Alison Brodie and the cover of the book almost kept me from reading. One of those can't judge a book by its cover moment.
This book is a can't miss read. The story is over the top, action pack and more fun than you would think possible.
Readers will find themselves smiling laughing from the first few pages. Alison Brodie has a wonderful writ and humor that makes it very natural flowing from page after page.
Readers will get lost in the world of Zenka.
Thank you to Netallgey and the publisher for the advance copy
Synopsis:
Zenka is a Hungarian pole-dancer with a dark past.
When cranky London mob boss, Jack Murray, saves her life she vows to become his guardian angel – whether he likes it or not. Happily, she now has easy access to pistols, knives and shotguns.
Jack discovers he has a son, Nicholas, a male nurse with a heart of gold. Problem is, Nicholas is a wimp.
Zenka takes charges. Using her feminine wiles and gangland contacts, she will turn Nicholas into the son any self-respecting crime boss would be proud of. And she succeeds!
Nicholas transforms from pussycat to mad dog, falls in love with Zenka, and finds out where the bodies are buried – because he buries them. He's learning fast that sometimes you have to kill, or be killed.
As his life becomes more terrifying, questions have to be asked:
How do you tell a mob boss you don't want to be his son?
And is Zenka really who she says she is?
Kindle Edition

,

299 pages
Expected publication: November 6th 2017
About The Author: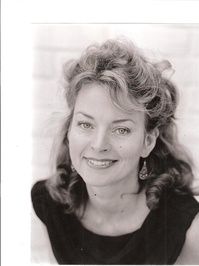 Alison Brodie is a Scot, with French Huguenot ancestors on her mother's side. She is a writer and animal rights activist.
Her books have been published in hardback and paperback by Hodder & Stoughton (UK), Heyne (Germany) and Unieboek (Holland).
Alison is now a self-publisher.