Title: The Shattered Lens: A War Photographer's True Story of Captivity and Survival in Syria
Author: (s) Jonathan Alpeyrie and Bonnie Timmermann
Stars: 4 out of 5
Review:
There is so much to say about the this real life harrowing struggle I am not sure where to even began.
Jonathan Alpeyrie job is what most photography dream of but very few have the courage to do.
Jonahtan Alpeyrie story is or about bring a captive guest than prisoner. He wasn't beaten, or torture but the stress of not knowing what was going to happen had to been torture enough. He is very open about the fact it could have been much worse and he understands he was lucky even blessed that it wasn't.
He was able to take a unknown very frightening time in his life and bring humor into by giving his captor's names. He writes about meaningful relationship he developed with some of his captors and still keeps in contact with them.
As readers read this book you wish to have had pictures to be able to better understand the events during his time in Syria. Many times I found it difficult to understand what Jonathan was describing.
Jonathan has many strong feelings about the political events in the middle east that might not appeal to all readers but he has some very strong points I feel everyone needs to look at and question.
In the end what I found this story having me looking for answers to my question. What is the true meaning of freedom.
Thank you to Netgalley and the Publisher

Atria Books for the advance copy
Synopsis:
Capturing history was Jonathan Alpeyrie's job but he never expected to become a news story himself. For a decade, the French‑American photojournalist had weaved in and out of over a dozen conflict zones. He photographed civilians being chased out of their homes, military trucks roving over bullet‑torn battlefields, and too many bodies to count. But on April 29, 2013, during his third assignment to Syria, Alpeyrie was betrayed by his fixer and handed over to a band of Syrian rebels.

For eighty‑one days he was bound, blindfolded, and beaten. Not too far away, President Bashar al‑Assad's forces and those in opposition continued their bitter and bloody civil war. Over the course of his captivity, Alpeyrie kept his spirits up and strived to see, without his camera lenses, the humanity in his captors. He took part in their activities, taught them how to swim, prayed with them, and tried learning their language and culture. He also discovered a dormant faith within himself, one that strengthened him throughout the ordeal.

The Shattered Lens is the firsthand account of a photojournalist who has always answered the next adrenaline‑pumping assignment. Yet, during his headline‑making kidnapping, he was left to consider the value and risks of his career, ponder the violent conflicts he had seen, and put the historical events over which we have no control into perspective.
Expected publication: October 10th 2017 by Atria Books
About The Author:(s)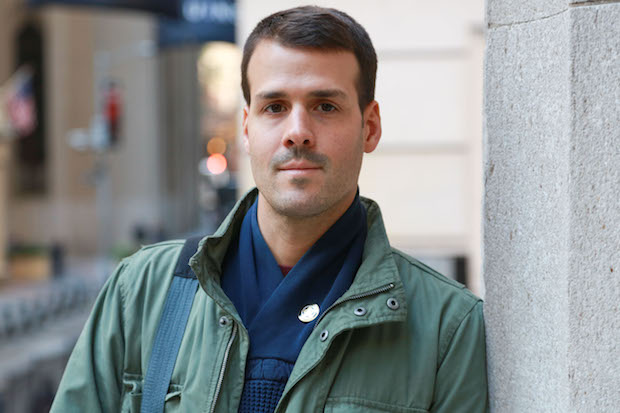 Born in Paris in 1979, Jonathan Alpeyrie moved to the United States in 1993. He graduated from the French high school of New York City in 1998, before going to the University of Chicago to study medieval history. Jonathan started his career shooting for local Chicago newspapers during his undergraduate years. He did his first photo essay in 2001 while travelling the South Caucasus. After graduating in 2003, he went to the Congo to work on various essays, which were noticed and picked up by Getty images, and signed a contributor contract in early 2004. Jonathan has worked as a freelance for various publications and websites such as, Le Figaro magazine, American Photo, Africa International, The Traveler UK, and various New York City and Los Angeles Newspapers. Today he is a staff photographer for Polaris Images, which he signed with in November 2009. He also has been working as a fashion photographer in New York City for the past two years , with ELLE and various local designers. Jonathan Alpeyrie's career, which stretches over a decade, has brought him in over 25 countries, covered 9 conflict zones, mostly in East Africa, the South Caucasus, the Middle East and central Asia. A photography book about WWII veterans with Verve Editions is also in the works, and planed to come out next year.
Jonathan Alpeyrie, have been published in reviews such as: Paris Match, Aftenposten, Time magazine, Newsweek, Wine Spectator, Boston Globe, Glamour, BBC , World magazine, Popular Photography, the New York Times, VSD, American Photo and ELLE.
Bonnie Timmermann, producer of the forthcoming film based on
Captured by History
, is a legendary casting director who has launched numerous careers in Hollywood. She began her career with Manhattan's Phoenix Repertory Company in the 1970s, casting then up-and-comers. She lives in New York City.