Title: Closure (Jack Randall Mystery)
Author: Randall Wood
Stars: 4.25 out of 5
Review:
Book one in a mystery series that should be on your to be read list. The hero is a get the job done FBI agent who, with his team, work for the deputy director of the FBI. A series of murders falls under his purview when letters addressed to him are left at the scenes of crime. The story is well constructed and easy to follow. Will him, and his team, be able to complete their case before the principal target is murdered? You could be in for a surprise ending.
I have rated this book 4.25 stars and recommend it if you like a fast paced story.
I obtained this book from Amazon in Kindle format.
When a prominent lawyer is shot while waiting at a suburban stop sign it sets off a nation-wide manhunt for an elusive killer. Special Agent Jack Randall of the FBI finds himself appointed to track down and stop the shooter. Not by his superiors, but by the killer himself.
As more bodies fall the shooter takes his message to the press, earning the support of the public with his choice of targets and confounding the FBI at every turn. From the desert of Nevada to the urban jungle of New York City, Jack and his team follow the trail of bodies and haunting messages left behind by the killer. With the pressure to find him mounting on Jack, the assassin's crimes grow bolder, and his message more sinister and closer to home.
It becomes clear to Jack that in order to find the shooter, he may have to look inside his own past, and become the man he was years ago.
Kindle Edition

,

Second Edition

,

453 pages
Published December 21st 2009 by Tension Bookworks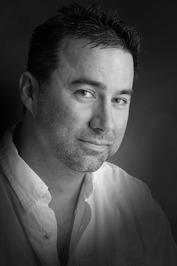 Randall Wood is the author of the popular Jack Randall series of thrillers as well as several short stories surrounding the main characters.
He currently resides on the gulf coast of Florida with his wife and family. When not writing he can usually be found in the ocean or building something cool.
He welcomes readers and fellow writers to his website at www.randallwoodauthor.com where he promises not to speak of himself in the third person.
25 things about me:
1- I have over 200 more take-offs than I do landings. One tree landing (planned) and one water landing. (unplanned) Parachutes do NOT float.
2- I still own my first car, an 86 Monte Carlo SS, slightly augmented.
3- I wrote my first stories in junior high. My first novel in 2006.
4- Reading and sleeping are pretty much the same thing for me.
5- I'd rather burn the midnight oil than get up early.
6- I've run two marathons. One on a dare, the other for fun.
7- I own a 9mm automatic that's been to seven countries.
8- My IQ is 142. Or at least it was at one point.
9- I'm right handed and left eyed.
10- Someday I hope to retire on a sailboat.
11- My favorite coffee is a triple-grande'-white- mocha. I order it with a deep voice.
12- I own 14 swords, one of which is a light saber, green.
13- I like big dogs.
14- If I'm not writing I'm building stuff.
15- I don't wear hats unless I absolutely have to.
16- I'm a PC.
17- Reeses Peanut Butter Cups.
18- I still play with Lego's.
19- I'm partially deaf on my right side...from blowing things up.
20- Fastest Rubik's cube time; 1 minute 34 seconds.
21- Most common report card statement: "Not working up to his full potential."
22- Second most common: "Constantly reads in class."
23- Once intubated and saved two dogs involved in a house fire.
24- I grew up on Heavy Metal hair bands.
25- Now that I can write and publish all I want, I doubt I'll ever retire.