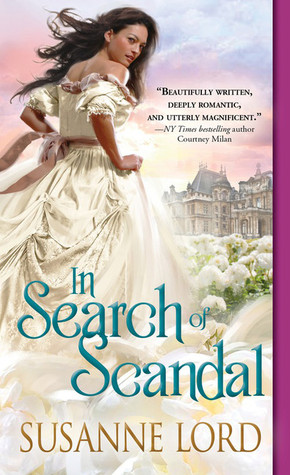 Title: In Search Of Scandal
Author: Susanne Lord
‏
Stars: 4 out of 5
Review:
A well written work which was easy to read and with a good plot. The characters were well developed and gave the impression they could have been real people. I read the book over two days enjoyed the experience very much. The descriptions of events, for the time period, seemed spot on. I found nothing over the top which would have distracted from an excellent book.
I rated this book at four stars and would read other offerings by this author.
I received an ARC from Netgalley for my unbiased review.
Thanks Frank for this review
Synopsis:
All of London is abuzz with the tale of Will Repton. The lone survivor of a massacre in Tibet has returned to England a hero, but the traumatized explorer has no time for glory. Another dangerous expedition awaits. Nothing will deter him from his quest, and no one will unearth his secret—until Will meets Charlotte Baker.
About the Author:
Susanne Lord is a writer of Victorian-era romance and author of the London Explorer series published by Sourcebooks.
Originally from Okinawa, off-base and on, she now makes her home in Chicago where she is an active member of Chicago North RWA. When not writing, attending theater or reading, she enjoys hiking the English countryside and visiting historic homes and gardens.
IN SEARCH OF SCANDAL is Susanne's debut novel.
Representation
Nelson Literary Agency
(Kristen Nelson)