.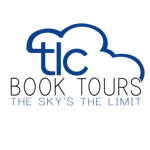 Title
: To Dwell in Darkness
Author
:
Deborah Crombie
Review
: A solid mystery with plenty of twists to keep the reader guessing.
The crime is witnessed by a police officer and caught partially on video
tape, but initially nobody is quite sure what has happened or who the
victim is.
In true police procedural style, methodically following each small clue
from insight to insight, the case opens up to encompass a much larger and
surprising conspiracy. It also demonstrates the simple choices of regular
people can lead to complex results.
The B plot involves the protagonist's recent transfer and subsequent
blending issues with his new team. As he deals with the inherent mistrust
among his new colleagues as the try to get along, he finds himself calling
on his past friends for help. It shows how prejudging others can really
screw things up; especially since history has taught us we are rarely
correct in our assessments. As a sometimes reader of this series, I did
find the B plot a little hard to follow because I am not up to date with
the multi-book character development.
A good mystery best served when read in series with the other books by this
author.
Sent for a review.
Publisher
:
William Morrow
ISBN: 978-0-06-227161-7
Copyright
: 2014
Pages: 324
Quick Review
: 3.5 stars out of 5
Why I Read It
: Love police procedural mysteries, love English mysteries
even more, and have read a couple of other books in this series.
Where I Obtained the Book:
Sent to me by the publisher for review.
Synopsis
: In the tradition of Elizabeth George, Louise Penny, and P. D.
James, "New York Times" bestselling author Deborah Crombie delivers a
powerful tale of intrigue, betrayal, and lies that will plunge married
London detectives Duncan Kincaid and Gemma James into the unspeakable
darkness that lies at the heart of murder.
Recently transferred to the London borough of Camden from Scotland Yard
headquarters, Superintendent Duncan Kincaid and his new murder
investigation team are called to a deadly bombing at historic St. Pancras
Station. By fortunate coincidence, Melody Talbot, Gemma s trusted
colleague, witnesses the explosion. The victim was taking part in an
organized protest, yet the other group members swear the young man only
meant to set off a smoke bomb. As Kincaid begins to gather the facts, he
finds every piece of the puzzle yields an unexpected pattern, including the
disappearance of a mysterious bystander.
The bombing isn t the only mystery troubling Kincaid. He s still
questioning the reasons behind his transfer, and when his former boss who s
been avoiding him is attacked, those suspicions deepen. With the help of
his former sergeant, Doug Cullen, Melody Talbot, and Gemma, Kincaid begins
to untangle the truth. But what he discovers will leave him questioning his
belief in the job that has shaped his life and his values and remind him
just how vulnerable his precious family is.
Author Biography
: Deborah Crombie is the author of 15 novels featuring
Scotland Yard Detective Superintendent Duncan Kincaid and Detective
Inspector Gemma James. The 16th Kincaid/James novel, To Dwell in Darkness,
will be released by William Morrow in September, 2014.
Crombie lives in McKinney, Texas with her husband, two German Shepherd
Dogs, and two cats. She travels to Britain frequently to research her books