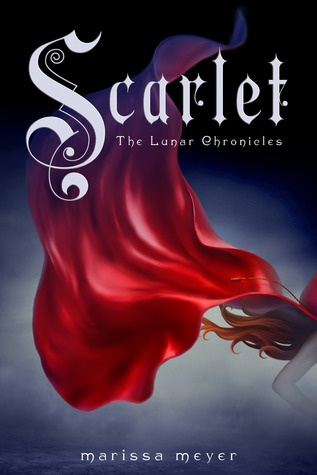 Review:
Scarlett
is the second in an ongoing series called The Lunar Chronicles. I read the first in the series and merely thought it was OK. My sister said she had the next two books in the series and I thought: "why not?" I am consequently glad I read them. This book was far superior to the first. It sticks with the unnecessary fairy tale theme, the first being Cinderella, and this being Red Riding Hood. I still maintain that it is wholly excessive to include the correlations between the two, but I may be in the minority there. She falls in love with a "wolf" which I found to be a little passé. I didn't really connect with Scarlett as a character, but despite that, she was well developed and kept my interest throughout. I was so glad I had the next book on hand after finishing this one because it leaves you wanting more! I definitely recommend it.
Thank you Heather for this review.
Publisher:
Feiwel & Friends
Quick Review
: 4 out of 5 stars
Where I got the book:
my sister recommended it
Synopsis:
Cinder, the cyborg mechanic, returns in the second thrilling installment of the bestselling Lunar Chronicles. She's trying to break out of prison--even though if she succeeds, she'll be the Commonwealth's most wanted fugitive.
Halfway around the world, Scarlet Benoit's grandmother is missing. It turns out there are many things Scarlet doesn't know about her grandmother or the grave danger she has lived in her whole life. When Scarlet encounters Wolf, a street fighter who may have information as to her grandmother's whereabouts, she is loath to trust this stranger, but is inexplicably drawn to him, and he to her. As Scarlet and Wolf unravel one mystery, they encounter another when they meet Cinder. Now, all of them must stay one step ahead of the vicious Lunar Queen Levana, who will do anything for the handsome Prince Kai to become her husband, her king, her prisoner.
Author Information:
I live in Tacoma, Washington, with my fiancé and our two cats. In addition to my slight obsession with books and writing, I'm big on road-tripping, wine-tasting, and hunting for antiques. I'm represented by Jill Grinberg.

CINDER, my debut novel, is a futuristic re-envisioning of Cinderella in which Cinder is a cyborg mechanic. Release date: 3 Jan 2012.
Other Review: