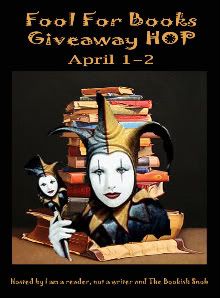 This HOP happens to fall on our ARC giveaway. We are giving away a gently read ARC of this book, House of Cards.
Winners announced 4/03/2011- this is a short giveaway. Entries closed 4/02/11.
1 - Follow the blog and comment with your email address so we can contact you if you win.
Extra entries: Link this giveaway on your blog for 2 additional entries. Be sure to tell us this in the comment you leave.
More blog giveaways below. Thanks