Title: Outbreak (A Pandora Thriller #1)
Author: Eric L. Harry
Stars: 3 Stars
Review:
I was really excited to read this book it sound fascinating. Diving right in I found it more depressing than most apocalyptic fiction or pandemic sub-genre books that I have read in the past.
The characters might be likable for some but this reader struggled to connect with anyone of them. The misogynistic undertones that always seem to fall into this genre was too much as was the repetitive words that were used. A good editor could have fixed those quickly.
The series I am sure will have an upswing at the books move forward.
Thank you to Netgalley and the Rebel Base Books for the Advance Copy
Synopsis:
BEGINNING OF THE END
They call it
Pandoravirus
. It attacks the brain. Anyone infected may explode in uncontrollable rage. Blind to pain, empty of emotion, the infected hunt and are hunted. They attack without warning and without mercy. Their numbers spread unchecked. There is no known cure.
Emma Miller studies diseases for a living—until she catches the virus. Now she's the one being studied by the U.S. government and by her twin sister, neuroscientist Isabel Miller. Rival factions debate whether to treat the infected like rabid animals to be put down, or victims deserving compassion. As Isabel fights for her sister's life, the infected are massing for an epic battle of survival. And it looks like Emma is leading the way .
About The Author: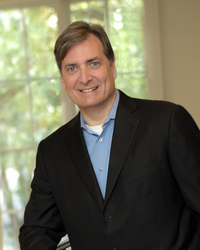 Raised in a small town in Mississippi, Eric L. Harry graduated from the Marine Military Academy in Texas and studied Russian and Economics at Vanderbilt University, where he also earned a J.D. and M.B.A. In addition, he studied in Moscow and Leningrad in the USSR, and at the University of Virginia Law School. He began his legal career in private practice in Houston, negotiated complex multinational mergers and acquisitions around the world, and rose to be general counsel of a Fortune 500 company. He left to raise a private equity fund and co-found a successful oil company. His previous thrillers include Arc Light, Society of the Mind, Protect and Defend and Invasion. His books have been published in eight countries. He and his wife have three children and divide their time between Houston and San Diego. Contact him on Facebook or visit him online at
www.EricLHarry.com
.