Title: Locked in Temptation (The Protectors #3)
Author: Brenda Jackson
Stars: 3 stars out of 5
Review:
I read book one in the series and now book 3. I have realized that why some might say this is Romantic Suspense in all honestly it is 100% romance with very little suspense thrown in. Pretty much Brenda Jackson needed the characters to do something while they waited for the action to pick up so they have lots and lots of sex.
Locked in Tempatation closes the left open story lines from the other two books and hands readers what they want in a nice little red bow.
This line I even highlighted because it had me laughing so hard. I'm not sure it was meant to be funny but I couldn't help but roll my eyes and laugh.
"Relax, lover. I'm fine. I just have to go potty. I'll be back."
F
or those who love Brenda Jackson they will love this series but if you find you need more meat to your story just pass this series by.
Synopsis:
His job is to protect her…no matter the cost
Police detective Joy Ingram's connection to elite security expert Stonewall Courson is instant. Undeniable. Electric. But her commitment to protect and serve has always come first. Everything else is secondary—especially when she uncovers an underground surrogate baby-making ring. Joy can't risk a distraction during the most important case of her career, not even one as sexy as reformed ex-con Stonewall.
There are few things Stonewall values more than a strong woman. But when Joy's investigation draws her into a deadly conspiracy that goes deeper than she ever imagined, he must convince her that he's the best man to protect her. And while he puts his life on the line to save hers, the insatiable attraction between them becomes the one danger neither of them can escape
Kindle Edition

,

384 pages
Expected publication: August 1st 2017 by HQN Books
About The Author: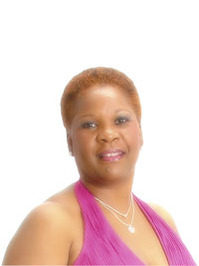 In 1994, Brenda Jackson's first novel, Tonight and Forever, was released. Since then she has had more than 100 novels and novellas published (the first African-American author to accomplish such a feat) and has over 3 million books in print.
A native of Jacksonville, Florida, Brenda is the first African-American author to have a book published by Harlequin Desire and the first African-American romance author to make the New York Times and USA TODAY bestseller lists within the series romance genre.
In 2012, Brenda received the Romance Writers of America's Nora Roberts Lifetime Achievement Award—one of the highest literary awards a romance author can receive. In 2013, she was recognized by the mayor and the city of Jacksonville as being a Trailblazer in the literary field.
In 2010, she collaborated with Five Alive Films to turn her Truly Everlasting title into a feature film. Brenda's 2011 novel A Silken Thread is scheduled to be filmed with Debbie Allen attached as director in 2015.
Email Brenda at authorbrendajackson@gmail.com or visit her on her website at brendajackson.net.