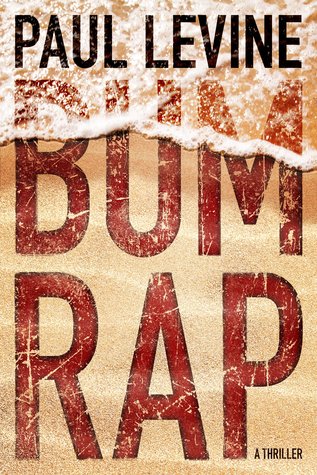 Title:
Bum Rap
Author:
Paul Levine
Review:
Another Jake Lassiter legal thriller told by a master. This story also involves the duo of Solomon and Lord who are also lawyers. Solomon has been arrested and charged with murder. Is he innocent or is he guilty in actuality or by association? It will all play out in the courtroom where Lassiter does what he does best. Solomon and Lord are both lawyers and lovers. Solomon reckless and Lord straight laced. How will they work with Jake Lassiter who is a loose cannon who will do everything by lie to a judge to secure his clients freedom. I have read previous Lassiter and also Solomon and Lord novels by this writer. Let me say I was not disappointed with this offering.
I rate it at five stars and would recommend it to others.
I received this ARC from Net Galley for my unbiased review.
Thanks Frank for this review -
Synopsis
: NFL linebacker-turned-lawyer Jake Lassiter has had it with shifty clients, dirty prosecutors, and a legal system out of whack. It's enough to make a man want to leave Miami and never look back—until he gets a call from Victoria Lord, the better half of hot local legal team Solomon & Lord. Her partner in life and law has been arrested for murder. What's worse: the only person who can clear him has fled the city. Now it's up to Jake and Victoria to track down the witness—a stunning "Bar girl"—before she's roped in by the feds…or eliminated by the Russian mob.
Jake knows that if he doesn't get to the witness first, his client's case is lost. Luckily, he's got some good advice from his college football coach: "Buckle your chin strap and hit somebody." And sometimes, the only way to win a tough case is to do just that.
Kindle Edition, 334 pages
Expected publication: July 1st 2015 by
Thomas & Mercer
Author Information
: The author of 19 novels, Paul Levine won the John D. MacDonald fiction award and was nominated for the Edgar, Macavity, International Thriller, Shamus, and James Thurber prizes.
A former Miami trial lawyer, he also wrote 21 episodes of the CBS military drama "JAG" and co-created the Supreme Court drama "First Monday" starring James Garner and Joe Mantegna.
His most recent novel is "Bum Rap," which brings together the protagonists of his two long-running series: "Jake Lassiter" and "Solomon vs. Lord."
The critically acclaimed international bestseller "To Speak for the Dead" was his first novel. It has sold more than one million copies and is still going strong on Amazon Kindle.
He is also the author of the "Solomon vs. Lord" series of comedic legal thrillers and the stand-alone novels "Illegal," "Ballistic," "Impact,"and "Paydirt."